An invitation to well-being in a refined and cozy atmosphere
Al Maaden Villa Hotel & Spa offers high level wellness services. The Hotel has a spa, a hammam and a fitness room to allow you to relax deeply, relieve tension and regain your tone. Far from stress, give yourself a moment of pure relaxation by living an intense sensory experience.
Spa
In a cocooning atmosphere with oriental scents, let your senses awaken to rituals of facials and body massages. Hairdressing, waxing, manicure, pedicure, nail polish or French complete the range of well-made by a dedicated staff.
Discover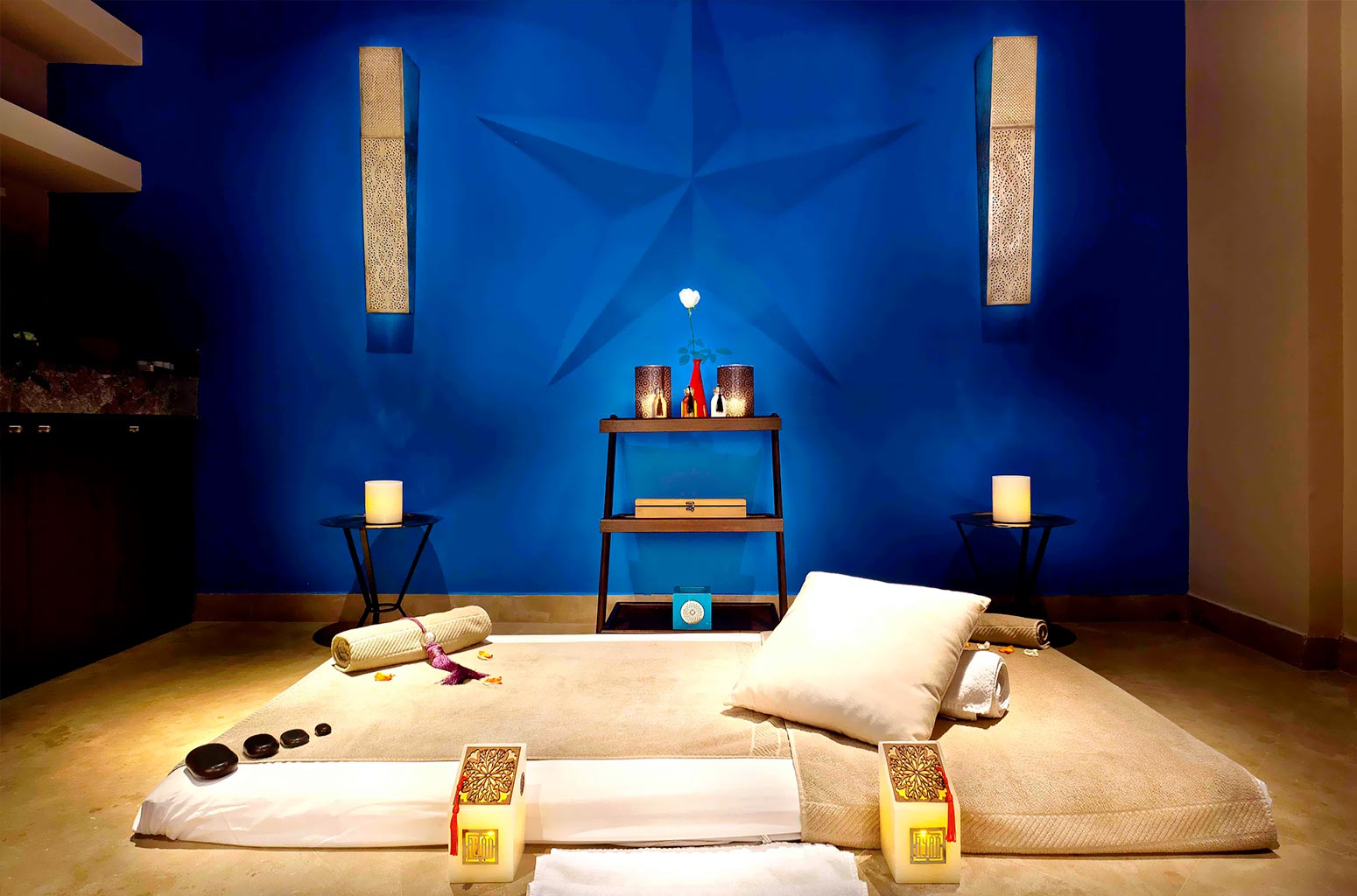 Hammam
Deeply rooted in the Mediterranean tradition, the hammam offers various rituals: steam bath and Royal Hammam, wrapping Ghassoul and scrub with black soap, each ritual facilitates relaxation of body and mind.
Discover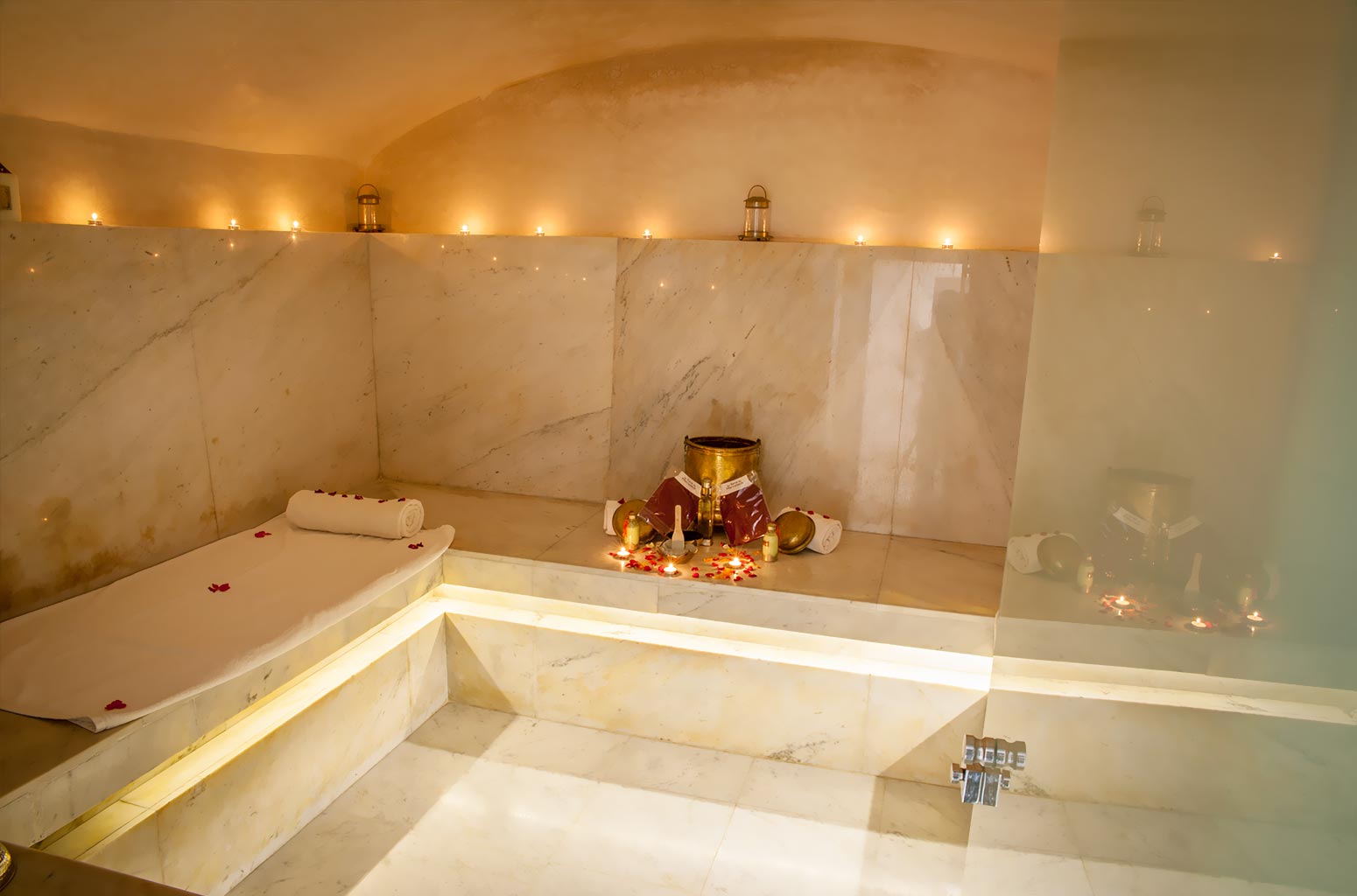 Cares
Body massage, foot reflexology and facial treatments are provided in the comfort of the spa's intimate cabins. Relaxing, toning or slimming massages, hot stone massage, facials, hair removal, beauty of the nails or brushing: reveal the princess who is in you.
Discover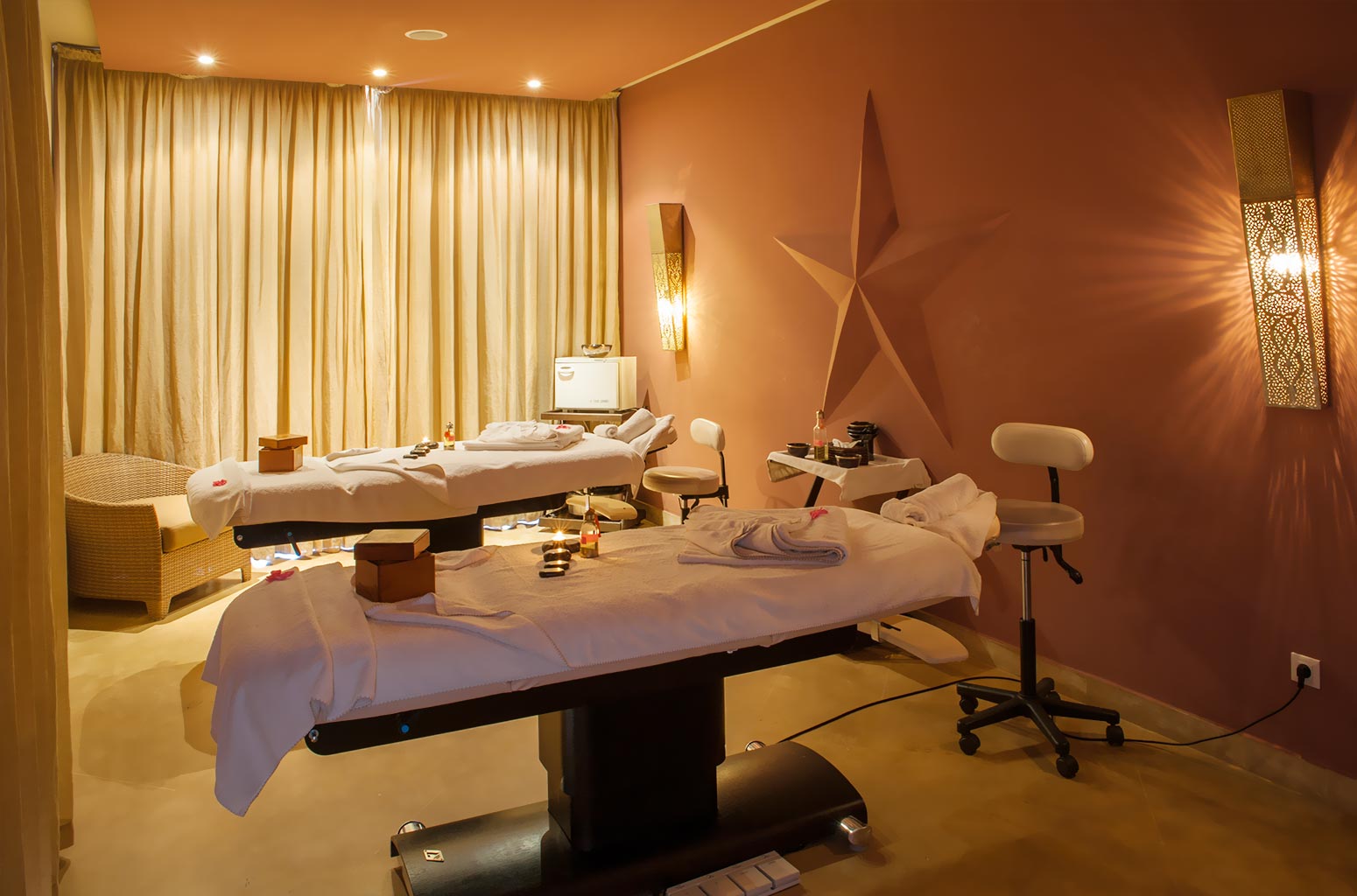 Fitness
A gym is at your disposal to warm up, row, run or pedal in a good mood. Large mirrors and cardio and weight training equipment have been chosen to bring you complete satisfaction.
Discover